Best Over-Ear Headphones 2016: 44 Audio and Headphone Experts Reveal Their Top 3 Favorite Over-Ear Headphones
Abel Melaku, January 27 2016
Tweet
Hello, folks today is an exciting day.
Starting from about a month ago in 2016 I began contacting industry leaders in the audio world for the purpose of finding out what the best over-ear headphones (not on-ear headphones) are in 2015. In the end (I'm grinning while I type this) 44 experts and avid audiophiles or you could say headphiles have participated and shared their experience and opinions on their top over-ear headphone picks they enjoy.
Let me tell you I follow all of the experts in this round-up and they have experience with an extensive amount of headphones in which if staked against one another in their original boxes, will topple over quickly.
Who would benefit from this?
There are hundreds of over-ear headphones out there and picking amongst them is a tall order that takes weeks to figure out which is the right one for you.
The experts have suggested top-of-the line recommendations that include over-ear headphones that would suit for a variety of preferences and cover a wide range of price tag that would fit the bill for newbies or headphone enthusiasts alike.
So, here we have it. The Best over-ear headphones on the market. These picks happen to be up 1000 bucks, to see a list of more affordable headphones under $1000 go to the bottom of this page.
Top Over-Ear Headphones (as picked by 44 experts)
Best Over-Ear Headphones Under $150 (Picked by the Experts)
Top Over-Ear Headphones UNDER $500 (Picked by the Experts)
Best High-End Headphones ($700 - $5500) (Picked by the Experts)
SEE THE COMPLETE LIST
At this point you've went through the list of the recommendations I pulled from the actual replies from the experts and audio enthusiasts left for us.
But, if you want to get the most out of this read read on. 44 of the experts share their opinions on their picks, what kind of performance they deliver compared to other headphones and amp recommendations for the headphones they chose through their replies according this question I asked "What are your top 3 favorite headphones?".
You can skip to your favorite expert by clicking these quick links:
Arly Borges (The Audio Journal Of A DigitalFreak)
Brent Butterworth (contributor to stereos.about.com)
Dean Seislove (contributed to positive-feedback.com)
Contributed to enjoythemusic.com: A. Colin Flood, Phil Gold
Frank Alles (contributed to stereotimes.com); Frederic Beudot (contributed to 6moons)
Geoffrey Morrison (Forbes contributor); Giuseppe Castelli (ReMusic);
Gregory Han (contributed to apartmenttherapy.com)
Fellow Head-fi'ers: HiFiGuy528, keanex, donunus
Headphone.guru authors: Dubstep Girl, Peter Pialis
HeadRoom Team: Mike Olson, Jeremy Larsen
Jeff Carvalho (contributed to selectism.com); John Atkinson (stereophile.com contributor); John Crossett (contributor to theaudiobeat.com); John Gatski (Everything Audio Network); John E. Johnson, Jr. PhD (SECRETS Team);
John Nemerovski (MyMac)
Ken Kessler (contributed to SoundStage.com);Kristofer Wouk (contributed to androidauthority.com); Kyle (Headfonics contributor)
marcusd (Headfonics);Mark Verber (verber.com/mark/ce/stereo);Marek Dyba (High Fidelity.pl); Mauro Cittadini (contributed to remusic.it)
Paul Ashby (Anything But MP3)
Robert H. Levi (contributed to positive-feedback.com);Roger Ngaw (Headfi Journey)
Scot Hull (Part-Time Audiophile); Srajan Ebaen (6moons.com); Stephan Großklaß (Stephan.win31.de);Dr. Ir. Stéphane Pigeon (AudioCheck.net); Steve Guttenberg (CNET writer); Steven R. Rochlin (Enjoy the Music.com); Steven Stone (editor of audiophilereview.com); Suave Kajko (CANADA HiFi)
Contributed to soundstagexperience.com: S. Andrea Sundaram, Garrett Hongo
Wojciech Pacuła (High Fidelity)
Replies listed in the order they were received in:
Geoffrey Morrison - Geoffrey Morrison
-
Back to top
Basically this list: http://thewirecutter.com/reviews/best-300ish-headphone/
Editor's Note: On this link's web page it has been noted that Geoffrey ranked Blue Mo-Fi
first and Sennheiser Momentum
second
Dr. Ir. Stéphane Pigeon - AudioCheck.net
-
Back to top
1. Sennheiser HD-600

2. BeyerDynamic DT-990

3. Superlux HD668B
for their incredible performance/price ratio.
More at the bottom of this page:
http://www.audiocheck.net/soundtests_headphones.php
Back to top
http://www.mymac.com/2012/10/skullcandy-aviator-edit-custom-headphones-review/
http://www.mymac.com/2006/06/sr225-headphones/
plus
http://steelseries.com/products/audio/steelseries-9h
Back to top
My top three would probably be the Thinksound On1
, V-Moda XS
, and Grado SR80e
in no particular order.
Brent Butterworth - brent butterworth
-
Back to top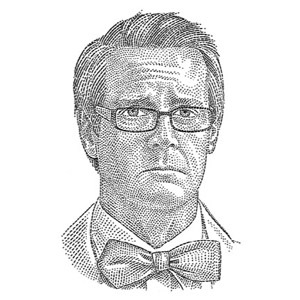 That's a tough question because there are so many good ones. I would say right off the bat and in no particular order:
NAD Viso HP-50
(my standard reference for a not-super-expensive closed-back over-ear) Oppo Digital PM-2 (great, low-priced planar magnetic that works well w/o an amp)
The #3 pick isn't so easy because there are a lot I could pick. But let's go with AudioTechnica ATH-M40x
, a great pro-style 'phone that sounds very neutral (to me), clean and clear. The Grado SR80e
, Sony MDR-7506
and AudioTechnica ATH-AD900X
also come to mind as great affordable picks.
Dubstep Girl - headphone.guru/author/dubstep-girl/
-
Back to top
Top 3 over ears? That's a lot of headphones!!!
uhh if i had to pick 3, HE-6
, HD 800
, TH-900
. of course open, closed, or planar makes no differences to me here, just my 3 favs.
Back to top
Audeze LCD-XC (rewired with ALO Audio cable)
HifiMan HE-560
Beyerdynamic T5p
for mobile use (rewired with ALO Audio cable)
Frederic Beudot - 6moons.com/archivelibrary/writers.html#beudot
-
Back to top
As far as my favourite headphones are concerned I won't be very original I am afraid.
#1 by far is the Audeze LCD-XC although I could go as easily with an LCD-3 if open cans are not an issue.
#2 for completely opposite reasons and a very reasonable price point is the AKG K702
. The Audeze is for lush, glorious music listening. The AKG is for very flat, unembellished assessment of the music and the virtuosity of an instrumentalist.
#3 on a cost no object system I would likely go with a Stax SR009
and their top amplifier. But it would likely be a toss up between that and pimping up the Audeze and upgrading my Burson headphone amp.
Back to top
I would have to say my current favorite headphones would have to be the Sennheiser HD 800
, Audeze LCD-3, and the Fostex TH-900
. If I had to add an honorable mention that would be the AKG K 812
.
Scot Hull - Part-Time Audiophile
-
Back to top
My favorite over-ear headphones? Hmm.
1. I think I'd vote for the $2k Audeze LCD-3F for "overall best". Balanced, amp-friendly, with oodles of bass, texture, and detail in a creamy-tone sauce, served as an all-day listening buffet. Delicious.
2. The Focal Spirit Pro
is spectacularly good for $350, and the headphone I tend to recommend for that "I'm getting serious" enthusiast as a "Clearly Better than Beats" option. Not cheap, but it sounds great, it looks great, and it's surprisingly durable. For me, it's my reflexive go-to can. Winner winner, chicken dinner.
3. Splitting the difference at $1k, I'm really enjoying the MrSpeakers Alpha Dog Prime. Spectacular sound on that headphone!
S. Andrea Sundaram - soundstagexperience.com/index.php/component/content/article?id=252
-
Back to top
Top three regardless of price are:
Sennheiser HD 800
– especially in balanced operation
Stax SR-507
Oppo PM-1
for best value in a closed-back smartphone friendly headphone, I like the
Focal Spirit Classics
.
John Atkinson - stereophile.com/writer/83
-
Back to top
My experience of headphones is limited these days, as we leave mostly headphone coverage to Tyll Hertsens at Stereophile's sister site InnerFidelity.com.
But my two favorites, both of which I have purchased are the Audeze LCD-X and Sennheiser HD650
.
Back to top
I prefer closed-back headphones because I like the isolation from outside noise, as well as isolating people around me from my loud music. I particularly like the additional "oomph" in bass response.
A week ago I received a pair of Mr. Speakers Alpha Prime headphones. I'm using them with a Cavalli Liquid Glass amp being fed by a Zesto Leto, and I absolutely love the combination.
For portable use/train rides and the like, I have a beat-up old pair of Sennheiser 280 HD Pros
that I've been using for about five years. They're a good friend. I know there are better-sounding Sennheisers, but I've grown used to the sound of the 280s with the PonoPlayer and my iPad, etc.
Today in the mail I received a pair of Audeze LCD-XC headphones as part of an LH Labs Indiegogo campaign, along with the (yet to arrive) Geek Pulse X DAC. I haven't listened to this particular pair of LCD-XCs yet but I auditioned them at the California Audio Show last summer and liked them very much.
Dean Seislove - positive-feedback.com/Issue51/hrt_plus.htm
-
Back to top
You didn't specify a price or type, but if I were choosing three end-game headphones, it'd be the Stax SR-009
, the Sennheiser HD-800
, and the Audeze LCD-X.
Of course, there are a few vintage Stax models and the Audeze LCD-3 that could shoulder into the top three when the mood strikes me, but overall those three are my current faves. But innovations in headphone audio are coming almost on a daily basis, so I doubt even these stalwarts will be there by next January. We'll see...
John E. Johnson, Jr. PhD - SECRETS Team
-
Back to top
http://hometheaterhifi.com/headphones-and-earphones/headphones-and-earphones-reviews/oppo-pm-1-planar-magnetic-over-the-ear-headphones.html
HiFIMAN HE-560
http://hometheaterhifi.com/headphones-and-earphones/headphones-and-earphones-reviews/hifiman-he-560-planar-magnetic-headphone-review.html
http://hometheaterhifi.com/headphones-and-earphones/headphones-and-earphones-reviews/audeze-lcd-x-over-the-ear-headphones.html
Frank Alles - stereotimes.com/mwl_alles.shtml
-
Back to top
To be honest, I mainly listen to speakers, but when I listen to headphones (and I have reviewed a few for stereotimes.com) there are 3 that I like to listen to. But of course with the over-ear genre the headphone itself is only part of the picture as many require a dedicated headphone amplifier for the best performance.
So my pic for my 3 favorite go-to over-ear headphones are (priced low to high):
Sennheiser HD595
HiFiMAN HE-400
KingSound KS-H3 electrostatic headphones with the KingSound M-20 OTL tube headphone amp/energizer.
For the Sennheiser and the HiFiMAN dynamic headphones I use either the HiFiMAN EF-5 tube hybrid headphone amp
, or the Benchmark DAC2 HGC
, which is a small, very high performance high-end DAC/Preamp with 2 volume-controlled headphone outputs and remote control. The Benchmark DAC2 is both musical and super clear and detailed. I can hear virtually every single word on my recordings... even the backing vocals!
Back to top
As for my favorites? Boy that's hard. As of now I think the headphones that I get the most enjoyment out of are the Bowers and Wilkins P7
, Audio Technica Ad2000
and perhaps the Mad Dogs.
Back to top
Over ear hmm you know since I live in the middle of nowhere on one of the islands in the Philippines, the only way I get to listen to a pair of cans is to buy them most of the time so I'll just say in advance that the only modern orthos I have heard are the he400 and the he6. So based on the stuff I have heard I would say that the hd600s
are still classics, I also like the Q701
a lot, and maybe some form of stax for the third pair since I did like my old stax 202s quite a bit. Value wise my guilty pleasure is the sr60e
using taped bowl pads. For unamped open cans... The senn hd5xx series is always good for me as well.
And to me the best value for headphones that need an amp under 100 bucks is the akg k240s
. They are very neutral considering their cost coming out of the schiit vali.
HiFiGuy528 - head-fi'er hifiguy528
-
Back to top
Beyerdynamic T1
, Sony MDR-CD900st, Audeze LCDx are some of my favs. :)
Back to top

My top 3 over headphones?
As of right now:
1. Hifiman HE6
3. Audeze LCD-X
You could argue for and against the Senn HD800
but based on actual real usage the above 3 get the most time.
These are what I personally own so basically I cannot speak on other headphones I do not own.
Back to top
Oh cool! Well, my top three that I've owned are the ZMF Blackwood, Audio Technica W5000
, and Sony SA5000 . But overall would have to be the Blackwood, LCD-3 Fazor, and HD800
with the Anaxilus mod.
Blackwood: Put simply, it's one of the best closed headphones I've ever used, beating out the LCD-XC and Alpha Dog and competes with the TH900 (they actually make great complements since they have an almost opposite sound). It has a slightly warm tilt which makes it incredibly relaxing yet has the ability to make vocals really engaging. It's the first headphone in years that's made me stop and listen to the music. At $699, I actually think they're underpriced. I'd be perfectly content with them being my only headphone.
W5000: The W5000 has a bad rap in most circles for sounding bass-light and nasal. I had the same opinion until I decided to bend the metal band to allow it to fit to my head. After bending, it had a surprising amount of sub and mid bass—more than the Hifiman HE500 in fact. Though, it still retained a rather polarizing sound signature. I have yet to hear a headphone that sounded better with the Yoshida Brothers and Diana Krall, but the music that it worked well with was few and far between due to its unique coloration.
SA5000: It's one of the airiest, fastest headphones I've ever used. It's a shame these are out of production. They're my favorite headphone for electronic music because of their speed and while they aren't bass monsters, they punch more than I'd expect such a bright headphone to punch. But they were a specialty headphone. Their really bright sound made a lot of stuff unlistenable--more than Grados. Folk music never quite sounded right with the SA5000 so I inevitably let it go to try different stuff, which I regret because prices of these are going through the roof.
LCD-3 Fazor: I've only heard these at the meet but the particular pair I tried (I don't know if Audeze has stepped up on QC but I've heard 3 different LCD2.2's sound different so I'm hesitant to recommend Audeze to anyone until I get evidence that they've gotten better at that) but even in meet conditions, it was the headphone that matched my tastes best, beating out the SR-009, which sounded a bit too bright for me and had slightly off bass. It was basically the Blackwood but airier and more liquid mids and faster bass. The $2000 price tag is a bit hard to justify knowing that it's maybe a 5% improvement from the Blackwood.
HD800: Also heard at a meet, so take this with a grain of salt. The stock HD800 has never been my cup of tea. It's way too bright and sounded a bit sterile in the same way the Etymotic ER4 sounds sterile. The Anaxilus mod added some well needed (to my ears) warmth at the cost of some detail. It kind of sounded like a better SA5000 but actually a little less airy and a little warmer (in terms of brightness, I'd say it's stock HD800>SA5000>Anax HD800). I only got to hear this for a few minutes but it was still more to my taste than basically any other headphone I've used for months.
Back to top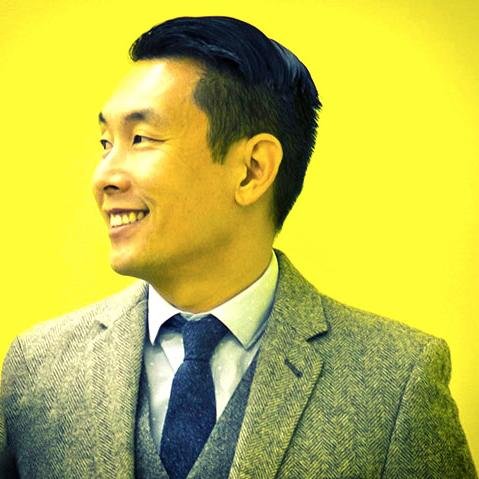 But in regards to headphones:
1.
Audeze EL-8 Planar Magnetic Headphone (classical/hi-res music)
2.
Audio-Technica ATH-M40x
(all around)
3.
Aiaiai x Ghostly TMA-1 (specific to bass/percussion music)
For wireless models, my favorite new ones are the B&O BeoPlay H8's.
Back to top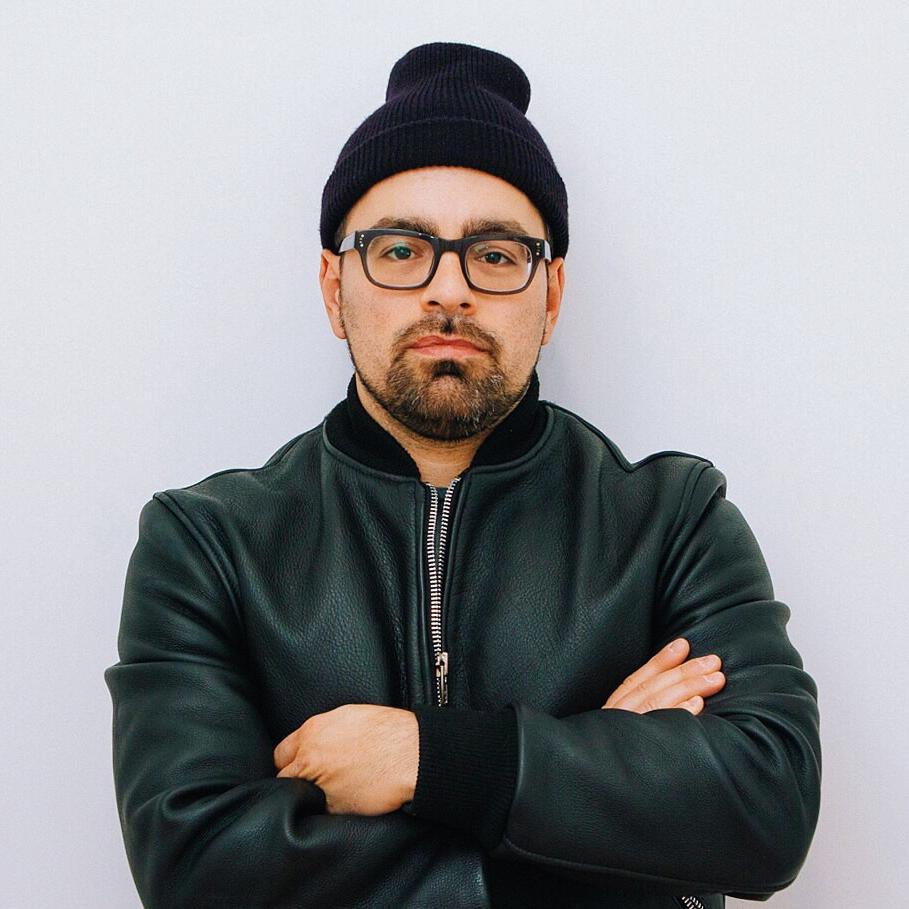 Denon AH-D5000

Sennheiser HD 700

Phonon SMB-02
John Gatski - Everything Audio Network
-
Back to top
A. Colin Flood - enjoythemusic.com/magazine/reviewers/acolinflood.htm
-
Back to top
I have auditioned only a few earbuds and headphones, but several headphone amplifiers for EnjoyTheMusic.com. I loved the $50 Klipsch Image S2 earbuds and can recommend them strongly. They compared favorably to my gawky, but extremely comfortable, Audio Technica ATH-A700 Gazoo cans with wings
. I also compared them to Sony's $10 MDR E828LP/SLV
foam covered buds and the enduring Crown Prince of headphone quality, the Sennheiser 650s
. I like the sound of my ancient Stax headphones, but they are uncomfortable. Grado cans have an excellent reputation for great value and I loved their cartridge.
So for laptop and smart phone use, certainly my first choice would be the Klipsch earbuds. For value, the Grado cans. For quality of enjoyment without a headphone amplifier, the ATH wings. To get the most out of the ATH wings, add the Headroom Micro DAC combo or a tube amplifier. For sheer money is no object though, go with the Sennheiser triple digit models and the wonderful Benchmark pre-amplifier DAC. http://www.enjoythemusic.com/magazine/equipment/0210/klipsch_image_s2.htm
Money no object; the 650s
with the amazing Benchmark DAC amplifier would have to be every tweaking audiophile's first choice headphone and amplifier combination. A close runner–up though would be the more practical value; the ATH-700s
with the Micro DAC. In fact, this set-up shares my PC space.
Wojciech Pacuła - High Fidelity
-
Back to top
I do not feel like a "guru" :), but I have some experience with phones, from the recording studio nad my own system. I have all three best phones on the market (in my opinion:
LCD-3 by Audeze
HE-6
by HiFiMAN
HD-800
by Sennheiser
Steven R. Rochlin - Enjoy the Music.com
-
Back to top
For over–the-ear headphones I use Audeze LCD-3 custom made 1 of 1 Steampunk edition with Nordost Heimdall 2 headphone cables and Sennheiser HD600
with Stefan AudioArt Equinox cable.
Back to top
My three headphones, in descending order:
Stax Omega - the original version, simply the best headphone EVER MADE
Audeze LCD-X - superb headphones in every way, but not for travel
Oppo PM1 - wonderful sound, comfortable, not insanely priced, compact enough for travel
Garrett Hongo - soundstagexperience.com/index.php/equipment-menu/491-cardas-audio-em5813-model-1-ear-speakers
-
Back to top
I don't see myself as any kind of expert on the level of veteran head-fi writers like those you mention, particularly my colleague S. Andrea Sundaram, but I'll give you my list, nonetheless:
1. Sennheiser HD800
(my reference);
2. Audeze LCD-3;
3. Ultrasone Edition 8
.
Stephan Großklaß - Stephan.win31.de
-
Back to top
I've gone through far fewer cans than you might think! That, and I'm an old-time Sennheiser fanboy (up to about a decade ago, anyway). So here's the ones that I've gotten the most mileage out of:
1. Sennheiser HD590. My first good cans 13 long years ago, and still in daily use for general listening (with the odd set of new pads and cable since then). Just about the lightest fullsize cans ever (212 grams + 32 grams for the cable), and really decent sound as long as you give it a low-impedance output - a lil' FiiO E11 does that here. Fairly sensitive apart from that. Especially nice for classical orchestra recordings, but quite a good allrounder as well.
2. Sennheiser HD580
. Also within my tolerance range for neutrality (and not too much of a clash with speakers), far less picky about output impedance, so these are my choice for PC use - connect these to most any half-decent soundcard, and off you go. (A basic Audigy FX here.) Plain plastic finish means things can't peel off as they did on the '650 I sold, and looks wise it's pretty much a toss-up between the "plastic fantastic" grilles on the '580 and the fugly marble finish on the '600. Sennheiser had good engineers, but visual design wasn't really their forté TBH...
3. Sennheiser HD420SL. I got these with wacko cabling (-9K) and flat pads in the mid-2000s for really cheap and have gotten far more than my money's worth out of them. They had been a middle-class model back in the mid-'80s, and while they are no match for any of the above two sonically and exhibit very heavy L/R separation, they have a pleasant midrange that still runs circles around a good many far newer less expensive cans, are fairly comfy and can be taken apart and transported in a reasonably compact manner. 600 ohms at moderate sensitivity also means that outdoor use on a "barefoot" Clip+ necessitates the compressor (BTDT - I was broke and my SE420s had given out). I suppose all of the foam really begs for replacement now. Right now these usually are part of my telephone headset at work.
Honorable mention: Beyerdynamic DT880
. A lil' bit too much up there in the upper treble, other than that very competent cans as well.
I have yet to find some *closed* cans that I really like. Fostex TH-900s were OK, but not free from "closed can sound" to these ears.
Back to top
My quick answer for you is:
1. Beyerdynamic DT 880 Edition
2. Aedle VK-1
3. Grado RS1e
Robert H. Levi - www.positive-feedback.com/Issue23/dual_connect.htm
-
Back to top
My favorites are Audeze LCD-X, Grado PS1000e
, and Stax Lambda Pro Tube Electrostats.
Back to top
Well, when it comes to headphones I'm Audeze guy :)
1. LCD-XC
2. LCD-3
3. one should be different brand - I truly like Final Audio Design Pandora Hope VI
.
Still like loudspeakers better :)
Back to top
Of the headphones I've heard, I would have to place the Audze LC-2, Oppo PM-1, and HiFiMan 500's
as my favorites (not necessarily in that order) - though I will always have a soft spot for my AKG K700's which have always brought a smile to my face for the last few years.
Peter Pialis - headphone.guru/author/macedonian-hero/
-
Back to top
I can give you my top 4...3 is a bit hard to pin down for me:
1.) SR-009
2.) SR-007 Mk2
3.) LCD-X / HD800
Arly Borges - The Audio Journal Of A DigitalFreak
-
Back to top
My top three would be the
AKG K712

HifiMan HE-6

Audeze XC
I've only listened to so many headphones though and I'm far from an expert so please don't take my list as end all be all
Phil Gold - enjoythemusic.com/magazine/reviewers/philgold.htm
-
Back to top
All my selections are open backed designs. Comfort is a very big issue for me. What use are excellent sonics if you're never going to use them?
My top current recommendation is the Sennheiser HD800
($1499.95) but only if you throw away the cables that come standard. There are many aftermarket options but I am very happy with the Cardas Clear Headphone cables
, which I have in both balanced and unbalanced configurations. The combination is clear, balanced and uncongested across a wide bandwidth. More importantly, they do not clamp the head like a vice, a fault of some earlier high end Sennheisers.
From an earlier generation, the AKG K1000 still amazes. A little bass shy, the feel of nothing at all pressing against your ears is a major plus and the clarity and imaging are exceptional. Not easy to drive. Most headphone amps run out of steam before you can get them to realistic listening levels. You need to connect them to the speaker outputs of your power amp. Not available any more, but worth looking for preowned.
As a bargain basement offering for high end sound I would recommend the Alpha Dog headphones by MrSpeakers ($599). These are a tweaker's delight and come with their own headphone stand.
Steve Guttenberg - @audiophiliacman
-
Back to top
Mauro Cittadini - remusic.it/EN/by-Mauro-Cittadini-ddd64e00
-
Back to top
Since a couple of years now, that since I could start listening planar magnetic headphones, I'm loving it and so my choice is going in this direction.
So I would say:
HIFI MAN HE-6

AUDEZE ... in general!
Editor's note: I would presume Mauro's pick as Audeze in general to mean LCD-3 and LCD-X models.
Back to top
I just add my personal choice:
Beyerdynamic T 90 Jubilee
or T 1
- Maybe the most complete and balanced
Sennheiser HD 800
- Natural and comfortable, honey in itself
Grado Statement GS1000e
- The power-and-pressure side of the Music
Back to top
My top 3 headphones are Audeze LCD3, AKG K812
, and Fostex TH900s
.
Back to top
That's a really tough question but if I really have to choose just 3 headphones, I guess I'll go for the Abyss AB1266, Fostex TH900
and Audeze LCD X. They are all great headphones in their own rights.
Back to top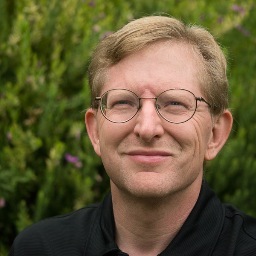 i am far from an expect. my amateur opinion, in order of sound quality
stax sr-009

stax sr-007 mk2

sennheiser HD800
in order of my perceived value (since we are talking about serious $$)
sennheiser HD800

stax sr-009

stax sr-007 mk2
Steven Stone - audiophilereview.com/authors/steven-stone.html
-
Back to top
Top three over-ear headphones:
1. Stax Lambda Pro
or SR-407
coupled to the SRM-007T
2. Mr Speakers Alpha Prime 3. AKG K-7xx (Massdrop version)
Best Over-Ear Headphones UNDER $700 ($150-700) (Picked by the Experts)
Man, I'm sure you're digesting all this very helpful info. I'm very thankful to everyone who participated in this round-up.
Make sure to follow me on Twitter and Facebook to get updates on more interesting posts and reviews.
If you liked this post please share.
Tweet
What do you think about the best headphones recommended? Have you had experience with any? Have you found ones that suit you? Share your thoughts in the comments sections.
Related Pages
Best Earbuds
741 In-Ear Headphones Compared